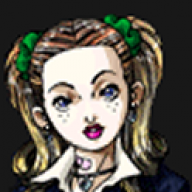 Well-Known Member
OP
Member
Joined

Aug 6, 2010
Messages

436
Trophies

0
XP
Country
I wanted to write an article about this for quite a bit, especially considering that Nipponese is a rather important language in the gaming world (though the real reason why I am doing this is simply to "put another tool in my toolbox", so to speak). Mind you, this is just my method, so you do not have to "follow this by the letter," so to speak, but this should at least give you some ideas.
To learn the Nipponese alphabet, I used the ROM of
Dora Gana
(a kana learning game of
Doraemon
for the Nintendo DS). I picked this to learn Nipponese in a (relatively) true Nipponese environment, that is, with no interference from foreign matters (think "roomaji" or "English equivalents"). The game is actually rather easy to follow: every day, you usually practice tracing necessary for forming the letters, practice a few Kana, then make words based on the Kana you learned so far. I usually stick to the "teaching" and "practice" modes, though.
For learning Kanji, I wholeheartedly recommend
Remembering the Kanji: A Complete Course on How Not To Forget the Meaning and Writing of Japanese Characters
by Mr. Heisig. Sure, this book does
only
what the subtitle says (You will learn nothing about readings or compounds.), but, considering the fact that, by the end of the course, you will know the meaning and writing of 2042 Kanji quite easily AND have a system to facilitate learning new Kanji, this book is, in all seriousness, a necessity for anyone who is learning Nipponese. No; this book is not just some gimmick. Rather, the book separates characters into meaningful components and has you make stories/images in basis of those components (Yes; even the components which are part of a Kanji only for their phonetic value have their meanings used a part of the story.). As personal testimony, after studying quite a bit, I can recognize around 300 Kanji, but, more importantly, Kanji are no longer just random scribbles, but rather groups of symbols which make up part of a whole meaning. Pardon the over-used phrases I had implemented in this anecdote, but
Remembering the Kanji
truly deserves an F...
... for "Fabulous"!
As for learning the rest of the language, I used a rather modified version of
All Japanese All The Time
. Two descriptions of mine of this method are "Rosetta Stone? times infinity" and "Nuzlocke for Nipponese." Essentially, you set up an environment that immerses yourself in Nipponese, then, after learning Kanji and Kana (with the aid of an SRS), you take sentences from your environment and learn them appropriately (again with an SRS), not just dissect and memorize. Like Rosetta Stone?, you learn actual words and sentences without translation. Like the Nuzlocke challenge, you are supposed to throw away anything that has outlived its usefulness (think "too boring"). In other words, the best way to understand games like
Breath of Fire
,
Doki Majo Plus
, and
Pokémon Black
is to actually play them.
As far as personal modifications are involved, save for the fact that I learned Kana first (since I did not know of AJATT when I started to learn Kana), I actually am doing a
gradual
change towards an immersive environment. I just feel more comfortable progressing through change that way. Besides, the system was never meant to be "followed by the letter," and for a good reason: the system is just playing around here and there, reaching the goal rather by accident. The immersive environment just increases the amount of "accidents." The whole point of the system is to learn the language to the point of you automatically speaking the language the "right" way. (Sure, not everyone supports this concept, much less put up with Mr. Khatzumuto's ideologies/writing style, but I actually feel
more
comfortable learning Nipponese this way as opposed to standard vocabulary-list textbooks.)
These simple tools found the basis of my learning Nipponese, and I consider these right for me. Even so, I look forward to any comments others have on this article...
P.S. The odd thing is that ROMs come full circle here: I use Nipponene ROMs to help me learn Nipponese that allows me to actually understand Nipponese ROMs, all while giving the side effect of having me learn even more Nipponese!