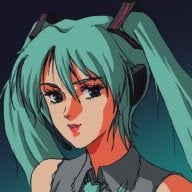 no thanks, I don't want a custom title
OP
Member
Hi,
On my legit Ultra Moon copy, I had a Pokémon deposited into the GTS for trade. It was taking a while to be traded so I tried to take it back from the server, and it said "You withdrew [Pokémon]" but I guess in that exact moment someone else actually did trade for it, and as a result I now get the infuriating
You can't have a Link Trade or trade at the GTS because your previous Link Trade or trade at the GTS was interrupted due to a communication error or power interruption. Please wait a while, and then try again to trade.
The soft-ban (for lack of better terminology) is stored save-file wise, not server-wise, so I was wondering if anyone had a solution to fix this manually using a save editor or something. Thanks.