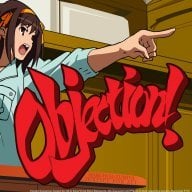 Joined

Dec 25, 2017
Messages

19
Trophies

0
Age

24
XP
Country
Don't know if this is the right section, but I have a CFW o3DS, so I figured this may be the right place. Move it if it should've gone somewhere else.
Okay, technically I want to tell the long story for clarity on everything that happened, just in case it's needed, but I'll include a TL;DR too at the end.
Edit: Wow, what I typed feels like a narrative. Lol.
So I have an old 3DS (the very first one) and a faulty SD Card reader. Should've known better than to continue using that SD card reader, but hey, I only wanted to back up my SD card that I was already happy setting up. Funnily enough, the very moment I wanted to back up files was the very moment my SD card had to run into a problem. So I inserted my SD card, and it ended up playing that Windows sound in repeat, as though it's being inserted and reinserted. I hurriedly disconnected, as I knew that would corrupt my SD Card. Then, I reconnected again from a different angle, since that worked before. Suddenly, Windows showed "Installing new hardware". Knowing this was formatting the SD Card, I quickly removed it, but perhaps that was the wrong move. Now, I reinserted the SD Card and instead, my SD card couldn't be accessed and says it has "write protection", yet the
switch
isn't on "lock". Thinking it may just be my SD Card Reader, I placed it on my 3DS. Wrong move, I noticed my theme wasn't applied anymore and my games were gone, too. I figured the files really were lost. But I was okay, since I only recently hacked it and didn't have much on it. I still had my legit files backed up before I installed the CFW. So, I went and used another SD card and copied the Nintendo 3DS folder I backed up and...Nothing. My legit games didn't come back. Of course, I thought. Nintendo anti-piracy measures so you can't just copy games back and forth and share them. So, I hoped using the CFW files from 3dsguide might magically bring them back to my home menu. Wrong move again, I installed all the same files again from 3dsguide to get all my CFW apps back, but nothing else happened except that I had FBI, HBL and all the other typical CFW essentials.
So, now, I ran my "write protected" SD card through EaseUS Data Recovery and got a lot of my files back, including my Nintendo 3DS folder and reformatted the SD card. Unfortunately, somehow, the SD card can't fit all the information now. Apparently, it also recovered the games I deleted. So, I still have to buy a bigger capacity SD card just to test it. However, now I just realized that since I placed new items on the home menu, it's likely that I will never be able to bring them back to the home menu without just re-downloading it all again (Ugghhh. Slow o3DS Wi-Fi we meet again). And even then, the Nintendo 3DS folder is in a different state than it was, so it likely won't be accepted. Is there any way to use this Nintendo 3DS folder to grab my old saves and games back?
TL;DR:
I have a CFW o3DS. How does the "Nintendo 3DS" folder work? Can I recover my games and saves from it using recovered files? Got some legit games there and some stuff installed via CIA. Is there any solution developed for it for a CFW 3DS?