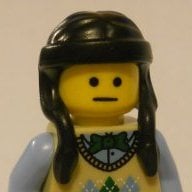 Joined

Aug 4, 2008
Messages

1,234
Trophies

0
Location
Website
XP
Country
Hello all. Not sure if this is the right place but I was hoping to get some advice.
Recently my Father's TV (GPX TD2420AB) died mysteriously, he says one of our cats jumped up on the table where the TV lives and he heard a loud pop and it went dead. (Static discharge maybe?) After that it wouldn't turn back on.
Upon opening it the power board had scorch marks and one of the capacitors in the center of the scorching had popped. I replaced all the through hole caps on the board but still no joy, but then I noticed a faint clicking noise coming from the large yellow transformer.


Attempting to get a reading with a multimeter from the transformer results in crazy fluctuating values and all DC power coming out of the board is only 2 volts or less.
So fingers crossed all I should need to do is replace the transformer right? Well I can't seem to find any information on this transformer or the power board on the internet.
I tried Googling the numbers printed on the transformer but nothing relevant comes up.
What do you think I could replace it with?
Thank you so much for your time.
P.S. I found
this.
It appears to be the board in question, only the power socket and heatsinks differ. Depending on how much a new transformer is, would this be something I could swap successfully?