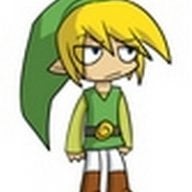 Active Member
OP
Newcomer
Hello, people! I remembered that i have some my old saves from gateway (2014-2015 years) and i dont finish this games.
I sold my gateway 3ds years ago and now i want to play this games with my own saves. Now I am on latest CFW Luma and cant play gateway saves without gateway.
Help somebody convert my old gateway 3ds game saves .sav to cia (JKSM) format. I cant do it myself...
Saves include.
There are totally 5 games saves:
Persona Q Shadow of the Labyrinth GW
Mario & Luigi Dream Team Bros. GW
Shin Megami Tensei Devil Survivor 2 Record Breaker GW
Shin Megami Tensei Devil Summoner Soul Hackers GW
Shin Megami Tensei - Devil Survivor Overclocked GW