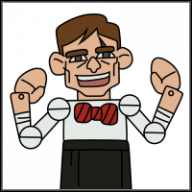 Gēmu Bōi mikuro
OP
Member
I'm using the latest SVN as of today's date (8 March 2015). I have a problem with the light gun emulation. The crosshair appears on screen but only the left third of it. If I move the pointer any further it just vanishes. No shots connect to their targets either. I've tried a few (SMS) games and it's the same with all of them.
Anyone else have this issue? Is there a fix for this, at all?
Cheers for any help.