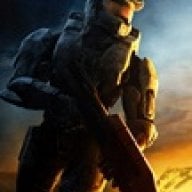 Joined

Feb 28, 2010
Messages

119
Trophies

0
XP
Country
Hello, I bought the EZ FLASH 3in1 last week, because I wanted to play the old pokemon games for GBA... turns out the EZ FLASH 3in1 doesn't have a real Real Time Clock... so tides and berries in the pokemon games dont work at all.
So I searched around the forums for a few hours and somebody said that the M3's GBA Expansion pack has a Real Time Clock so its ideal for pokemon games!
Now, here's my question... I like the EZ FLASH 3in1 because not only can you #1 play GBA games straight from your slot 1 card, using the RAM on the 3in1, but you can also #2 burn a game onto it, and it'll act like a standalone GBA game, so you can play it on a Normal Game Boy Advance Handheld System, as well as the DS. (#2 is only if you have the extra DS PHAT case to fit a Normal Gameboy Advance, which I do have, and the M3 GBA Expansion Pack has an extra shell to fit the DS PHAT, too!)
So I wanted to know... can you do both of those things with the M3 GBA Expansion Pack?
and if you cant, can somebody please tell me of a slot 2 card that has a Real Time Clock and CAN do both those things I mentioned above?
THANX BUNCHES!!!