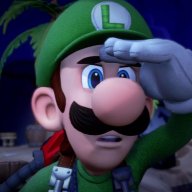 Joined

Nov 17, 2009
Messages

1,064
Trophies

0
Age

26
Website
XP
Country
ShinyLatios' Flashcart FAQ
Wasn't supposed to be an entry, but why not





General problems:


Q: My cart won't boot to the menu!
A: You may have a fake card, or actually forgot to put the firmware menu on it.
If you are certain you got your firmware from the right site, try downloading an older version to see if that one works.

Q: Help! my game won't work!
A: Wait for a firmware update, or if your cart isn't updated by it's team, buy a better one(try to avoid R4 clones!).

Q: My flashcart is stuck in my DS for some reason... How do I get it out?
A: The only way is by force. however, the next time you insert it, it'll probably be stuck again.



DSi/3DS Problems:


Q: My flashcart won't work on my DSi. HELP!
A: Go to your manufacturers site. either your cart won't ever work, or you can find an update for it.
You will need a non-DSi/3DS to update if the flashcart won't work in it's current state.

Q: After upgrading, It still won't work? Why is this?
A: your system apparently has newer protection, and your cart still can't bypass it with it's current updates.
Wait for it to be upgraded.

Acekard specific problems.
Q: My DSi won't recognise my cart. HELP!
A: try putting a piece of paper at the side of the sticker. This MIGHT make it work better!

Q: AKAIO says my acekard is fake. what now?
A: I suggest getting a refund and buying a real one.

Q: AKAIO says my acekard is fake, but only after soft-resetting?
A: this is a problem with some acekards. 1.8.6a fixes this.

R4 Specific problems
Q: my R4 won't boot wood?
A: It's fake. run YSMenu with Retrogamefans updates(in the DSTT section) instead or get a refund and buy a real one from shoptemp!

Any questions submitted below will be answered! Please do ask questions so I can add them!