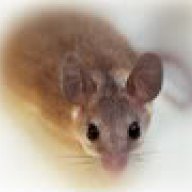 Well-Known Member
OP
Newcomer
Joined

Dec 27, 2007
Messages

55
Trophies

0
Age

32
Location
Website
XP
Country
Hey guys, I come from PSPbrew.com,
[email protected]
@K my intro. So yeah I thought you guys could use this guidish thing because there seems to be an awful lot of newbie questions out there
-----------------------------------------------------------------------
TOC:
1.)
All custom firmwares
2.)
Most common custom firmwares
3.)
Discussion
4.)
How/Where to get them
5.)
FAQ
-----------------------------------------------------------------------
All created custom firmwares/Official:

CFWs:

1.50 GS
1.50 POC
1.50 Harleyg's
1.62 IE-A
1.62 IE-B
1.62 IE-C
1.62 IE-D
2.71 SE-A
2.71 SE-B
2.71 SE-C
3.02 OE-A
3.02 OE-B
3.03 OE-A
3.03 OE-B
3.03 OE-C
3.10 OE-A
3.10 OE-A2
3.40 LE
3.40 LE V3
3.40 OE-A
3.51 M33
3.51 M33-3
3.51 M33-4
3.51 M33-7
3.52 M33
3.52 M33-2
3.52 M33-3
3.52 M33-4
3.60 M33 (Slims Only)
3.71 M33
3.71 M33-2
3.71 M33-3
3.71 M33-4
3.72 HX
3.73 HX

Official FW's:

1.50
2.01
2.50
2.60
2.70
2.71
2.80
2.81
2.82
3.10
3.11
3.30
3.40
3.50
3.51
3.52
3.70
3.71
3.72
3.73
3.80

NOTE: These may not be EVERY SINGLE firmware created in the worlds history, but this is really all you will ever need to know to be successful in PSP homebrew
-----------------------------------------------------------------------
Most commonly used custom firmwares:

3.03 OE-C

3.40 OE-A*

3.51 M33

3.52 M33*

3.71 M33

*Very Common
-----------------------------------------------------------------------
Discussion:

So basically custom firmwares/CFWs (Firmware is also known as "system software version") let you play around and use homebrew on the PSP, as many of you may know, Sony hates the use of homebrew on their beloved PSPs but the fact of the matter is that about one third of PSP owners have Custom firmware and spread the idea to their friends.Getting a custom firmware on the PSP is considerably harder than doing so on the NDS. Basically what you need to get any of the firmwares listed is to have a PSP at version 1.50 OR any custom firmware. Initially at launch, PSPs were loaded with homebrew compatible version 1.50 but then Sony found out about homebrew and had their future official firmwares disable the use of homebrew applications. CFW lets you have the homebrew accessibility of version 1.50 with the UMD playability of higher firmwares. If you have any official Sony firmware on you PSP that is higher than version1.50, you need to downgrade to 1.50 using the many downgraders and unbrickers available. Some of the most common downgraders are the Pandora's Battery Hack, the Grand Theft Auto downgrade, The Lumines downgrade, and for Slim users, the Despertar Cementario downgrader. The Lumines and Grand theft Auto: LCS downgraders are used in conjunction with another program to access a bug in the UMD that allows the system to downgrade using the program. However unfortunately Sony realized this as well and sold all future Lumines and GTA UMDs with a patched/debugged feature that disabled the hack. But the unpatched copies can still be found on eBay. The most common downgrader used is the Pandora's Battery Hack which exploits service mode on the PSP, which is a system used by Sony themselves to unbrick and downgrade PSPs. The Despertar Cementario downgrader is used for PSP Slim owners because the Pandora's Battery Hack is not very compatible for the Slim versions. Also on this note, Sony no longer ships Pandora compatible batteries. If you have a PSP made before October of 2007 or a battery that is made in China, You're good to go. But if you have one that says, Made in Korea or Japan or any other country, you have to do it the old-fashioned way, by making the battery compatible with a hardware mod. One of the other members (Ediblebird) has already made a tutorial for that already so I won't bother. The Despertar Cementario downgrader does the same thing except for PSP Slims, it is programmed differently though. The Pandora and the DC hacks also unbrick a dead PSP . Another feature that comes with almost every custom firmware is the recovery menu and recovery mode, but of the sake of staying on topic, I won't discuss anything about the recover menu, you can just PM if you really want to know anything about it. However, I will discuss all about the recovery mode. This is basically the mode where a semi-bricked PSP downgrades itself, you can also use it to downgrade or run the KXPloit patcher. You can go from a custom firmware to any custom firmware, even if the CFW that you're going to is a lower version than the one you have. Many of the CFWs that I have listed are untested and even dangerous to particular systems, that list was just an FWI the very stable fimwares are the commonly used one, my suggestion for starters is 3.40 OE-A. Just some essentially basic information about the different custom firmwares:
3.03 OE-C doesn't have any crown jewels but is basically good to just be a custom firmware, it's also extremely outdated; 3.40 OE-A gives you UMD compatibly you want and is the most stable firmware out there, but it is slowly becoming outdated; 3.51/3.52 M33 have one of the newest UMD compatibilities but 3.52 M33-4 has the best custom themes out there; 3.71 M33 is the most updated UMD compatibility pretty much and has pretty good themes but is a tad unstable. And the note to end on is that the M33 firmwares have updates to them that go like this "3.XX M33-X" you can find those updates anywhere.
-----------------------------------------------------------------------
How/Where to get them:
Here I will cover how to downgrade using the Luimnes, Pandora's Battery, and the Despertar Cementario downgraders AND How to get the most common firmwares AND some other miscellaneous winstallers and tips. If you need any other clarifications, just post/PM me...
................................................................................
........

DISCLAIMER:
YOU, and only you are responsible for your actions regarding this guide, I nor anybody else besides YOU is to be held liable to any losses resulting from your use of this guide
................................................................................
........
Lumines Downgrade:
ONLY ON PSP PHAT
1.) Make sure you're language is English (from the readme)
2.) Make your system firmware 3.50 official, if it is any higher you have to use another downgrader. You can get the file for that here:
http://dl.qj.net/PSP-Firmware-3.50-(North-...13840/catid/163
3.) Download this:
http://www.psp-hacks.com/file/1181
and save it to your computer
4.) Copy the contents of the MS_ROOT folder from the file you downloaded and paste the
contents
onto the root of your memory stick
5.) load up Lumines
6.) A screen should appear
7.) If the screen turns red just keep trying again, it means something got copied down wrong
8.) If it turns pale blue, it means success and that HEN is active, it will then reboot
9.) Don't worry, the blue screen should appear every time you reboot when the HEN is active
10.) Coldboot the system, turn it completely off
11.) It should say version 1.50 in your system settings
12.) Be in shock
Pandora's Battery:
*Backup the data on your memory stick before doing anything*
*Needs to be done on a homebrew enabled PSP, then plugged into the PSP you want to downgrade*
1.) You will need a homebrew compatible PSP to do this on, this will only be useful if you can use your friend's PSP because an official firmware PSP won't open the file. You will also need to format a couple times so definitely backup the contents of your memory stick. And lastly, your memory stick must be a Memory Stick PRO Duo, the 32 MB won't work either
2.) Format the memory stick and create the PSP and inside it, the GAME folder.
3.) Download this:
http://www.badongo.com/file/4568121url
and place the "Pan3xx" folder in your PSP/GAME folder.
4.) Start the application you just downloaded and select the format and reparation option (Press R+X) and afterward select the "make your battery a Pandora One" option as well (press O).
5.) Turn off the PSP and remove the memory card and battery
6.) Power it back on with the battery out and the charger in
7.) Get the "UPDATE.PBP" file from the package you downloaded and place it in your root directory.
8.) Put the Pan3xx folder back in your game folder
9.) Open the application once more and choose the "install firmware" option (Press X) and afterward it will ask you to press L+X to install msipl.bin file
11.) Take out the memory stick and charger
12.) You now have a magic memory stick and Pandora Battery
13.) Insert the memory stick and then the battery to the PSP you wish to downgrade *make sure the charger is NOT plugged in*
14.) It should turn on by itself into service mode
15.) Choose the option to downgrade your PSP
16.) After it is done, power off and turn your PSP back on with only the charger and memory stick in
17.) Go back to the application and press [] (Square) to make you battery a normal one again
18.) BOW
(El) Despertar (Del) Cementario v3:
FOR SLIMS
*Backup the data on your memory stick before doing anything*
*Needs to be done on a homebrew enabled PSP, then plugged into the PSP you want to downgrade*
1.) COMING SOON, but for now, here's a link my trusty friend's guide:
http://pspbrew.com/forum/viewtopic.php?t=10137&start=0
Winstallers:
Winstallers are a super easy program that automatically installs all you need on your psp for something, here are some very useful ones. Keep in mind, the CFW winstallers won't put the firmware on your PSP, it just puts the application on your PSP so you can run it whe you need to.
1.50 recover mode winstaller:
http://consolemaniak.com/index.php?action=tpmod;dl=item14
This winstaller automatically installes allthe files you need in the case that youahve to recover your semi-bricked PSP to version 1.50. Just go to recovery mode on any CFW and
[email protected]
@kthe front page, the choose the "run program at PSP/GAME/RECOVERY/EBOOT.PBP" option to use it.
3.40 OE-A easy installer:
http://www.psp-hacks.com/file/1134
This isn't really an winstaller but all you need to do is is extract it to you PSP/GAME folder and you'll have the app
3.30 OE-A easy installer:
http://www.psp-hacks.com/file/1129
same as 3.40 OE-A easy but it installs 3.30 OE-A app
3.03 OE-C easy:
http://www.psp-hacks.com/file/1043
same as other but with 3.03 OE-C
-----------------------------------------------------------------------
FAQ:

~~~~~~~~~~~

Q: What is a PSP?

A: GTFO!!!

~~~~~~~~~~~~

Q: WTF does "El Despertar Del Cementerio" mean?

A: It means exactly "The rising of the cemetery" in Spanish

~~~~~~~~~~~~

Q: Why is the FAQ section so insignificantly short?

A: Because my hand is cramping

~~~~~~~~~~~~

________________________________________________________________________________
_______________________
Closing Remarks:

Thank you for reading; it took a while to write. I'll add more to the FAQ section as soon as I can think of some more questions. So ask stuff.


P.S. Since this is the first copy, I may need to edit, and please excuse any typos
~(_"> /\/\/\/\/\