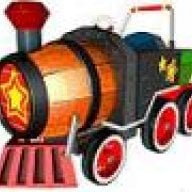 Joined

Oct 6, 2009
Messages

1,084
Trophies

0
Location
XP
Country
I'm guessing nobody really knows the answer to this one (yet), since I've asked it already in a few threads, but I'm hoping it is more visible here as a stand-alone and perhaps sparks some discussion.

The issue in question is online play on emulated nand games.
Chances are, if you load WiiWare games from emulated nand, you know that online play does not work. However, as a some are aware, there is a work-around to that. If you create a forwarder ISO, and load the game through it, online will work perfectly fine. I can only confirm that this works with d2x (I'm using v7final) and not with the old Waninkoko cIOS's, but I don't know about the Hermes ones.
davebaol took a look at this some time back, but he could not figure out what it is about the forwarder ISO method that allows online play to work.

I would like to use this thread to draw attention to this issue, enable an exchange of ideas, and hopefully draw the interest of someone that could find a solution. If you think you might have a clue of where to start looking, sound off here. If we seem to be getting somewhere, davebaol might be willing to look into your ideas for a d2x solution.

Regards.