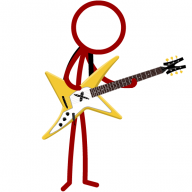 all the world needs is me
OP
Member
Joined

Apr 22, 2011
Messages

1,627
Trophies

1
Location
XP
Country
All right so I've been a Gateway owner for a while now with my US O3DS, it's fair to say I'm knowledgeable on how it all works
But my JP copy of OoT just shipped in today meaning this is the first time I use my JP N3DS since I got it
Now I've injected the save into the OoT using my old 3DS, did all that jazz, ran the exploit, and formatted emuNAND
Now here's the weird thing: when loading GW mode after formatting emuNAND the multirom menu doesn't show up, and I know this is common for 8.1 J consoles but I don't care about GW mode. I went to classic mode and none of my American games work? Putting in the cart doesn't do anything, except with TWO specific games: Pokémon X and Pokémon Alpha Sapphire. They show but with different banners that have Japanese text. I can't launch them however, because I get this error which I don't understand due to it being in Japanese:
What's even weirder is that these 2 games also show in sysNAND. Same error though.
What does the error mean, and how can I update my emuNAND above 8.1 but below 9.6?
Thanks