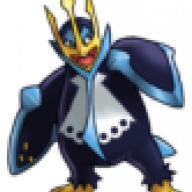 Joined

Jul 20, 2010
Messages

14
Trophies

0
XP
Country
Hello everyone.

I'm sure most of you with a DSTWO know that it saves strangely, and will save and load perfectly without creating a save file in the process unless one was already there. Well, I experimented with a few settings, and found out how to produce an actual SAV file, for use with things like PokeSAV and the like.

The steps are as follows.

1.) Make sure you know the DSTWO's key combination to to into the in-game cheat menu.
2.) In that cheat menu, make a real-time save.
3.) As soon as it finishes saving, restart your DS.
4.) Bring up the information on the ROM in question. I think the default is the X button.
5.) Switch the Multi-Save from 0 to 1.
6.) Start the game.
7.) Enter the in-game cheat menu like you did in Step 2.
8.) Load the real-time save you made before.
9.) Save normally in the game.
10.) You should have a file that is [ROM Name].1.sav. If you do, then congratulations, you now have an actual save file.

Keep in mind now that you are in Multi-Save 1. If you want your new SAV file to show up on Multi-Save 0, just remove the ".1.sav" and put ".sav" instead.

Now you're able to use PokeSAV or another SAV Editor on your Multi-Save 0 file.

Thank you for reading this, and I hope it helps some of you!