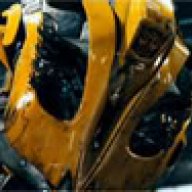 Joined

Dec 3, 2009
Messages

12
Trophies

0
Age

29
Website
XP
Country
I made the mistake of getting a used DS Lite thinking it would be cheaper and still serve me well.

The DS Lite they shipped me was mostly according to the description (Minus a few extra nicks and scratches which I'm fine with). However, upon popping in a game and booting it up, it quickly became apparent that there was an issue. The L/R buttons appeared to be stuck down. Kirby wouldn't come out of his guard which is triggered by the L/R buttons. I pressed them a bunch of times. They aren't physically stuck, they click just fine and the spring pushes them back out. However I can't for the life of me get them to not be 'pressed'.

I tried the blowing method, (After removing the battery). This did me no good except make me feel silly. So my question is:

Has anyone ever had this problem? (Constant stuck down, not ignoring presses)
Can I fix it? (Do I have to disassemble it and clean the button?)
Do I need to buy new parts (Replace the switches)


I searched around (and a lot on google) but all of the cases seem to deal with button presses not registering.

Edit:
Forgot an "are" in the topic title.