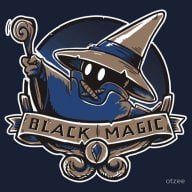 Don't worry Captin we'll buff out those scratches.
OP
Member
Support for this app has seem to drop, I would advise from purchasing this app until further notice.
QUOTE]
DamonPS2 PRO (PS2 Emulator)
The fastest PS2 Emulator for Android in Global !!!! On Samsung S8 smartphone, the DamonPS2 emulator runs most of the PS2 games smoothly, For example (Samsung Galaxy S8 \ Mi6 \ Huawei P10 \ Snapdragon 835 Inside),
* Final Fantasy X : 60fps
* God of War II : 55fps
* Contra - Shattered Soldier : 48 fps
* marvel vs. capcom 2 : 60 fps
and more ... (More than 90% of the PS2 games can run)[/QUOTE]
Google PlayStore Link
I just found out about this Emulator while surfing YouTube on my phone and I didn't see any post about it.​
It is a PlayStaion 2 Emulator on the Play store that for the moment will cost you $9.99 USD (The price is so they can get more people on board for development). There is no free version of the app as of right now but the developer(s) wants to provide one have the emu hits more than 50 thousand
downloads
and will be open source once the free version hits 80 million
downloads
which is a big mile stone. The emulator is still in early stages app version 0.940-pro.
Video by YouTuber
ETA PRIME
Nvidia TV is not officially supported since extracting the apk from your phone and loading it to the system would only ask you for a license. The devs said support should happen in two weeks or so according the person in the video.
​
For sure I thought it was a scam. I bought it, turned off my WiFI+LTE and started to run some games on my Samsung Galaxy S8 (snapdragon 835). I will​
also be comparing it to the PS2 emulator know as
PLAY!
and the different experiences at default settings.
Devil May Cry 3-Dante's Awakening Special:
Play!
:
Text Displayed properly and cut scenes do load but at a very low 5fps. In game was even worst at a solid 3-4 fps.
DamonPS2 PRO:
Text did not display properly and cut scenes were black but audio playback was there and seem to run at 40+fps. In game seem to run between 52-60 fps which is a massive improvement.
Kingdom Hearts II:
Play!
:
Menu ran at a solid 58-60fps but the audio seems to be delayed a second or two. video cut scene did terrible running at 4fps, skipping the scene runs at 60fps and in game cut scenes run at 16+fps. In game plays at 12fps+ with graphical glitches.
DamonPS2 PRO:
Menu ran at a solid 59-60fps but the audio was not delayed. video cut scene did better running at 48-50fps but sounds super scary, skipping the scene runs at 60fps and in game cut scenes run at 60fps mostly but dips as low as 22fps. In game plays at 38-60fps with no graphical glitches, in fact it was very detailed.
I will test more games once I get the files from my PS2 disc extracted but all in all I got to say this is quite the emulator. You can sync up a Bluetooth controller (I imagine USB controller works) and even save states.
EDIT:
Big thanks from
@ShadowOne333
for helping out with some info and Video source
UPDATE 1/15/18:
The app was removed from the Google Play store as of January 5th and explained on their FaceBook Page
Since DamonPS2's page description on Google Play violates Google's specifications, we received a Google mail notification asking us to modify the DamonPS2 Google Play page description. So, at the moment DamonPS2 is not visible on Google Play. We will work with Google's needs to modify the DamonPS2 Google Play page. After the page description reaches the Google standard, we will release the APP again.
As of January 10th they had told the people a paid and
free
version would be arriving shortly to celebrate 300,00 user but has been renounced due to issues with with licensing and beeing "hampered" from the outside.

Yesterday, we made a statement on our facebook. The DamonPS2 team decided that the next update would release both free and paid versions. Because we receive more than 300 e-mails per day, we add more than 10,000 new users per day and total more than 300,000 users. Although only 1% of paying users. In the face of huge enthusiasm players, we chose to allow more players to share our happiness.
.

However, when we tried to release a free version of the PS2 emulator to allow more players to play on Android, we were hampered from the outside! This obstruction from the PCSX2 community!

UPDATE 1/16/18: DamonPS2 Pro will be back on the Google Play store within the week or so. The developers have said they will be brining a free (but ad filled) version before the 15th of Feburary.

The paid version of DamonPS2 will soon be resumed on Google Play(Within a week, and previously purchased users do not need to buy again), and the free version (ad version) will be newly added to Google Play before the 15th of next month.
Damonps2
Facebook page