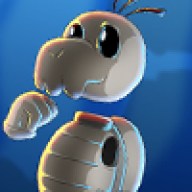 Well-Known Member
OP
Member
Joined

Dec 23, 2006
Messages

489
Trophies

1
Website
XP
Country
Hello!

I was really thinking about modding my Wii, and tought I could get a D2B (trading my D2C with a friend's wii) but, after enterring the serial number of my friend's Wii (LU3111...) on Wiitracker, I get this result:

"There is a 94% chance that your drive chip is a GC2-D2C
and a 6% chance that it is a GC2-D2B.

Your Drive Pins are most likely not cut."

I'm really pissed off by this... Now I don't know what I should do:

1. Keep my Wii with the VC games on it and pay a big price to get a D2Ckey :S
or
2. Still trade the Wii because of that 6% chance of D2B and risk losing my VC games for noting if it turn out being D2C (my friend won't let me open the Wii and return it to him if it's not D2B!). If it's D2B, I could buy a Wlip and mod the Wii myself (weeee! fun!) for way cheaper than a D2Ckey installation (weee!).


According to Wiitracker, it look like these Wii (LU3111...) are a small batch of "probably D2C" in the middle of a big batch of D2B... (look on Wiitracker if you want to understand better...).


So yeah... what would you do?