Well-Known Member
OP
Member
Warning this may be inaccurate information.
COMMUNITY CORRECTIONS
Xbox One was code named Durango. PS4 was code named Orbis
360 was Xenon, Vita was NGP (Next Generation Portable)
GC was Dolphin
Wii was Revolution
Wii U = Project Café
??? = NX
Dreamcast was known as Katana but im not sure why. code names are weird.
So far there is been few instances where new consoles or devices have code name for things. Before nintendo 64 was the name, Killer instinct the arcade game or even commercial used to call it "ULTRA SIXTY-FOURRRRRR" Before Gamecube was... well game cube, it went by dolphin. Beforw wii was wii, it was revolution. Xbox was before "Direct X-Box" Sega genesis or megadrive, 32X, Saturn, dream cast. Etc.
Even android does it, naming their Firmware system os versions after desserts. Ginger bread, Lolipop, Marshmellow, Ice cream sandwich, Kit kat, Jellybean, Fro-yo. Either way, weather or not they are codenames Is is curious to me why the names are even chosen. Excluding the decision to use a code name, why the name they choose also confuses me to some degree.
Dolphin has nothing to do with Game cube, or video games, unless they were making one... But then sega would be appropriate, they have ecco the dolphin. Direct xbox is obviously based of direct x software for windows PC. Ultra 64, well no clue. Ultra means powerful, so it was basically a blast processing kind of thing i guess. Speaking of blast processing, Why is the megadrive known as genesis in USA regions? Was it based on genesis like in the bible of religion? Megadrive i think is a reference to the processing power used. Probably explains the quote in alien solider game. Megadriver souned like a appropriate maybe for a PC but is not so bad for console.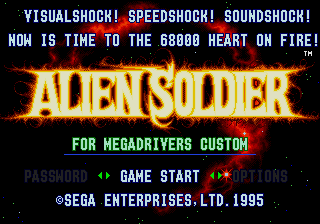 Sega saturn, is obviously based on the planet in our solar system, then the dreamcast... I dunno where they went with this? Was it a dream to have? At the time, they advertised so much stuff the system can do perhaps it was every gamers dream to have. The 32X was a add on for genesis like sega cd. But they could been more creative with the name, before nintendo started using 64 for the console and the games for the console, the turbo graphics 16 by hudson was doing it first, then sega's 32X then nintendo 64. least it stopped. Then the stuff like Gameboy? Perhaps it was based off game and watch but game "BOY" All the way until the nintendo ds just ended it. Perhaps Game pal or something. Oh well i guess.
There is more i didn't get to like Game.com Nokia N-Gage, some other smaller devices. But i don't want to say to much so people will avoid reading it. I just wonder what others think. Playstation has always been common until the PSvita, whatever vita means i guess. What is your opinion on code names or titles for game consoles, or devices that have them?