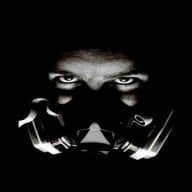 Well-Known Member
OP
Member
Joined

Dec 4, 2010
Messages

1,150
Trophies

1
Location
XP
Country
Anyone noticed that Circle Pad Pros are really hard to find? I've called every Gamestop in my area and they simply told me that they didn't have any in stock. A few days ago when I was out of town I went into their local GS, and asked if they had any... This guy actually looked it up and told me the closest Gamestop to have a CPP is in a small town in California. Thats quite surprising seeing that I live in the southeast portion of the U.S.
What is up with Nintendo not supplying gamestops with this accessory? I'm a left handed person who never had anyone tell me to adapt early in life, so I really suck at playing FPS games or any other game that only supports aiming with the right hand. I only recently ran into the issue again when I bought Kid Icarus: Uprising and told them I also wanted a CPP. (to alleviate the odd controls in the game). Uprising has been dificult for me, but I thankfully have a pen sized stylus from my DSi which helps me grip it properly with my right hand... So I am slowly adapting to the controls.
BTW, you might also notice that you can't even order the CPP from Nintendo's offical store! (Long ass link:
http://store.nintend...rencyPreference
)
Have they quietly abandoned this product, or are they just waiting for the next big production run? I dunno but its really pissing me off. Meanwhile Ebay scalpers are charging 3X the original price and people are buying it.