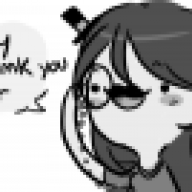 Joined

Feb 27, 2008
Messages

3,218
Trophies

0
XP
Country
for graphic design
we're doing a project on the elements of design/art
(like unity, emphasis, symmetrical balance, etc.)
its like 8 of em with the different colors schemes
and i have like 2 left
and the project is due today (i have lunch and one period to do it)
and i was running out of ideas >.<
the last two things i have are contrast and asymmetrical balance
using the primary color scheme and any other (one has to be primary and the other can be like secondary, complementary etc)

so i was wonderin if the artsy people could help me with ideas
just either draw a simple sketch and post on here
or just describe the circle designs
you can only use circles
(but there are TONS of ways using circles. you can cut them too)
thanks!