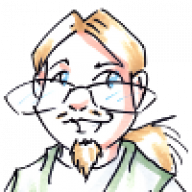 Joined

Nov 16, 2009
Messages

2
Trophies

0
Age

47
Website
XP
Country
I have an Acekard 2.1 with AKAIO 1.5 on a DS Lite. I've spent quite some time searching for an answer for this question. I can only assume I'm missing something obvious.
In the
cheats
menu, some
cheats
have a little notepad icon appear below the cheat list when they're highlighted. How do I see the note?
I've tried using both USRCHEAT.DAT and
CHEATS
.XML (and yes I selected the other and rebuilt the cheat DB), but so far the only way I've been able to see the note is to open cheats.xml on my computer, find the game and cheat, and read the note there. Here is an example from cheats.xml:
CODE
DS Lite Backlight Control
Hold L+R+SELECT then press UP to increase brightness or DOWN to decrease brightness
(snipped)
AKAIO detects that there's a note, and tells me there's a note, but I can't for the life of me figure out how I'm supposed to view it.
Some things I have tried already: A, B, X, Y, Start, Select, up/down/left/right, L, R, tapping the note icon, tapping the cheat name, holding the stylus on the note icon, holding A, holding B, holding X, holding Y, holding Start, holding Select, (didn't try holding directions or shoulders as they move the highlight), double-tapping the note icon, double-tapping the cheat name...