PSP can be charged using USB, so would a USB-to-power-outlet adapter work as a charging method?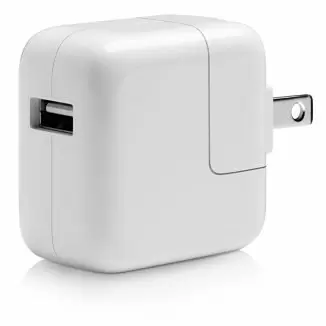 I am interested in alternate ways of charging my PSP. I find the charging cables too long. (and the fact there are two of them, like a notebook computer)
One idea I had is to get the spare battery charger, and just use that. (no sleep mode that way, though)
But if I can use USB-to-wall adapter (assuming those exist outside of iPad, or if the iPad one will work fine) then I can just get one, and get a really short USB cable! Too cool!
edit: The shortest USB cable on monoprice is 1.5 feet, but that's good enough.
http://www.monoprice.com/products/p...=10303&cs_id=1030301&p_id=5436&seq=1&format=2
edit: yes, this is exactly what I want:
http://www.monoprice.com/products/p...=10831&cs_id=1085101&p_id=8857&seq=1&format=2
or this which I guess is better, it's cheaper and has only 1 usb slot instead of 2:
http://www.monoprice.com/products/p...10831&cs_id=1085102&p_id=10273&seq=1&format=2
those seem to be the only 2 products on monoprice that fit the bill, All the rest have 4 or more USB slots and are bigger.
Now if only my Nintendo handhelds could be charged this way!