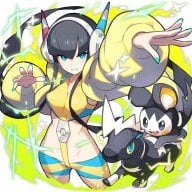 Active Member
OP
Newcomer
Hi everyone, i hope someone can help me.

I already search and tried a few things, but as says in the title, when i try to modify any internet profile, the game stuck in darker screen after pressing save, the same thing happens when i try to delete it, and so i tried to format the system by the way and stays in a loop as if it actually formatting, i searched online even for any homebrew or script to help me with this, already tried to use the attwifi AP to update the system, but after get the latest version now i cannot connect to the hardcoded wifi AP.

Thank you for any responses.