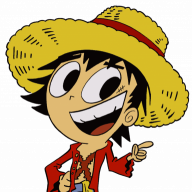 GBAtemp's residential attorney
OP
Editorial Team
Joined

Feb 28, 2014
Messages

2,181
Trophies

2
Location
XP
Country
Hey guys, I have a Gateway card and I love it to bits. My friend however has a 9.4 3DS so Gateway is out of the question for him and he's asking me for advice. He's not exactly in a rush to get a card and I'm leaning towards QQ3DS since it is about $5 cheaper and comes with a DS flash card (he doesn't have an R4).

But my question is, will Nintendo be able to patch this card? I know Gateway was obviously patched but that's a little different because it actually messes with the 3Ds's system while Sky/QQ just treat the carts as retail. I know every time there's a new firmware update R4, DStwo, and other carts and stuff are unaffected or patched very quickly. Basically, I wanna know if he should have to worry because he wants to keep his system updated to play online.

In other news, he wants to upgrade to the NEW 3DS. However he also wants to do a system transfer (which requires both systems to be updated) so I guess that means Gateway's still out of the picture (unless it's possible to system transfer from 9.4 sysNAND to 9.4 emuNAND when that's possible on the NEW 3DS. Is it?)

What should I tell him?