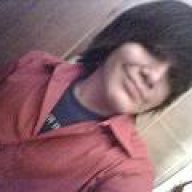 Joined

May 16, 2009
Messages

351
Trophies

0
Age

28
Location
Website
XP
Country
So I did the dumbest thing in the world butttttt I thought it would work. Flame me all you want ;V.
I have a bootmii back up but it's not recent and I don't want to lose my saves :/
Ok So I was on 4.1u softmodded with Xzxeros guide and wanted to upgrade to 4.2u
So I installed IOS70 with Sig hash check and installed the System Menu wad for 4.2U
Then after I got out of DOP IOS and Wad Manager, My
wii
mote wouldnt sync anymore :|
So I was like whatever and got out of the homebrew channel and bam black screen.
I can load homebrew through bootmii soo I was wondering if there was any way on fixing it without my bootmii back up?
BTW I had Preloader installed before I installed the system menu wad for 4.2 and didn't remove it.
I can't load preloader but can still get into homebrew with bootmii.
Can anyone help?
EDIT: My
wii
mote won't sync anymore, So I tried using Wad manager with gamecube support to uninstall 4.2 wad and Re install 4.1 system menu. I then re installed IOS60 6174 version. And IT still won't sync :/