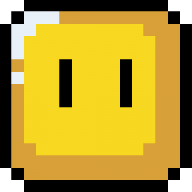 Joined

Sep 23, 2008
Messages

365
Trophies

0
Location
XP
Country
QUOTE said:

It is forbidden to report on the internet what is found in illegal sources. That seems to be Breins conclusion of the duplicate in the lawsuit between the copyright lobby groups and Usenet Community FTD. FTD offers a platform where people can point each other to material in the Usenet newsgroups to download. They don't give links or torrents, but only post normal forum posts. Although downloading is legal in the Netherlands (provided for strictly personal use), Brein demands that FTD ceases it's operations. The copyright group demands thus to forbid talking about

downloads

from illegal sources.

On May 15 FTD, the largest Dutch community of Usenet enthusiasts, started a lawsuit against the Brein foundation. The Usenet Community demanded that Brein would be forbidden to say that FTD engages in illegal affairs. They also want the court to confirm that downloading music and movies for personal use is legal, because Brain also raises doubt on this in the media.

In response Brein insist that FTD shuts down its platform. Brein continues to recall the court the uploads of illegal material on Usenet, ignoring that FTD had nothing to do with it. FTD is not a file sharing platform where up-and downloaders get linked together. When material is tipped on FTD, a possible upload is already done. This means Brein wants to make FTD responsible for what others did before it was written about in FTD.

Brein repeats its accusation that FTD makes works public and would thus violate the Copyright Act, which is obviously wrong since there is nothing to download via FTD. FTD provides only a place where people can read about which material is downloadable on Usenet. In all cases about this conflict, it was said that the offering of such information does not violate the Copyright Act.

With terms like "access key" and "road map" Brain tries to cover up what really happens at FTD: people reporting what they see on Usenet in ordinary Dutch, so that others (legally, for own use) can download this. There are no hyperlinks, torrents, NZB-files or other technical possibilities to be able to download files directly from FTD. Brein says thus that it should be forbidden to talk about downloading material.
Source
(It's in Dutch, translated it myself)
If this would happen, GBATemp and nummering game releases would indeed be illegal (IF

)