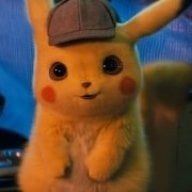 Pikachu going beach!
OP
Member
BizHawk the multi system emulator is now updated into version 2.7 right now! Change log!

Released November 12th, 2021
Tentative release notes:
New Core melonDS!
Linux
Lua support!
Fix Basic Bot
SGB
Sameboy is removed; Gambatte is the new default SGB core
Gambatte
fix Cart Bus Pullup setting
update gambatte upstream
GBHawk
Set bk2 movie CGB flag properly
Fix GBHawk settings dialog not appearing
NesHawk
Increase IRQ delay in mapper 48 to fix graphics glitch in Jetsons
Fix Zelda SaveRAM (#1623)
Give Jump II initial SRAM of 0xFF
Fix Tsuri Kichi Blue Marlin Hen
Atari7800Hawk
Fix nondeterminism issues (reported for Choplifter)
Atari2600Hawk
game db updates
SMS
Balance audio better (#2814)
Add SRAM to Terminator (#2966)
fix pop breaker
PCEHawk
Improve memory domains
PSX
Update octoshock to Mednafen 1.27.1 (#2989)
Bsnes-v115
Fix snes graphics debugger getting permanently hidden (til app is restarted) (#2950)
EmuHawk
Group SGB in with GB/C in PathConfig (#2992)
Encode screenshot as JPEG when it has the extension (#2982)
TAStudio
Fix TAStudio not loading saved branches (#2640)
Add confirmation modal when launching TAStudio during casual play
Do not seek when needing to load greenzone on paint
Fix Frame Number Hover (#2811)
Lua
implement client.get_approx_framerate()
implement save_image_to_disk() to Lua canvas (#2744)
Discohawk
Fix HAWK Commandline option (#2947)
Fix freezing when extracting music (#2952)
Multi-thread audio extracting
ApiHawk
Implement client api GetApproxFramerate()
Download it here! Support Windows 64 bit and Linux 64 bit!
https://github.com/TASEmulators/BizHawk/releases
This emulator added support NINTENDO DS by using Melon DS core! Enjoy!!!