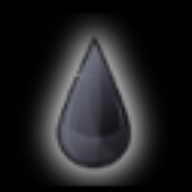 Active Member
OP
Newcomer
Joined

Aug 18, 2017
Messages

28
Trophies

0
Age

34
XP
Country
For those pirates out there, question for you:
I'm trying to build a collection of digital games, as accurate as possible to what they look like in their original forms.
Here it is how I'm doing so far. Any comments and suggestions on how to improve this will be much appreciated.
NES: Nintendo Wii U Virtual Console is good enough for my taste
SNES: RetroArch via Wii U and some Injections
GB/GBC/GBA: RetroArch via Wii U and some Injections
N64: I'm saving some money to buy a N64 console and the EverDrive 64
PSX: I'm using ePSXe on laptop (Windows 10)
PS2: I'm using PCSX2 on laptop (Windows 10)
PSP: Not sure yet (I'm only interested in an option to play on the big screen thou)
DS: Wii U Injections works great for all the games I wanted
3DS: Some games via Citra on laptop (many unfortunately don't run well enough thou)
GameCube: Hacked vWii with
Nintendont
(I love you
Nintendont
)
Wii: Hacked vWii
Wii U: Hacked Wii U
Xbox/Xbox 360/One: Can't find a good way to emulate (no plans to buy those consoles so far)
PS3: Can't find a good way to emulate (no plans to buy the console so far)
PS4: I'm stuck to "original games" while the gates of heaven are closed
Switch: SX Pro
Arcade/MAME: RetroArch via Wii U
Dreamcast: not interested (sorry!)
Genesis/Master System/anything older than that: RetroArch on Wii U