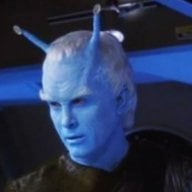 Well-Known Member
OP
Member
Joined

Sep 16, 2018
Messages

209
Trophies

1
Age

41
XP
Country
For the last three years I have been working on a homebrew project to recreate a fun little platform game called: BatteryCheck. My version of the game is actually using my own multi-platform game engine (which still has no cool sounding name) and I have working preview's in my other threads for the
Wii
and
3DS
already. Last week I also posted a proof-of-concept demo for the
PlayStation 2
. I did work on a version for the PSP but that one is not finished yet.
The main thread of my project has always been for the Wii and because it was easy to do I also included builds for the GameCube in there.
While I tested them to see if they worked I did not really support it as it was VERY tedious to boot SD launcher, swap cards etc....every...single...time!! For testing it was fine but not to do any meaningful debugging. Now that I have a GCLoader and booting into swiss is faster than my display syncs to the video signal, hahahaha, things have changed a bit. Also with all the new storage options like SD2SP2 and the GCLoader I think it's starting to make sense to have a separate thread for the GameCube version.
Back in 1998 there was a campaign to promote recycling batteries in the Netherlands and part of that was a PC game on CD-ROM you could get if you brought 15 batteries in for recycling. It was based on the same engine as Jazz Jackrabbit 2 and therefore uses the same fileformats for the Tileset, Levels and Sprites. About 10 years ago the game was released as Freeware by the publisher but they removed it after a while. After some digging I found one of the companies that worked on the game and I contacted them. The game is licensed as Creative Commons but I need to ask them which specific version. I did get permission to share their download page where the game is listed but they warned about it getting removed in the future. more info about it on the jazz2online wiki
I found a "Let's play video" on youtube and had posted that in the other threads as well so here it is. The play the entire game showing both levels and the end boss....so it has a few spoilers in it
Just to be clear this video is NOT of my version of the game engine.
Like I said above there are already a few working versions available for the GameCube available in the Wii thread!
The game requires the original files to be installed on the SD card. I have created my own installer that can unpack the required files from the "Setup.exe" directly on the GameCube itself! Unfortunately the download link I posted with v0.3 no longer works. It takes a little more work to get the files now...see my
blog
post
here
. It takes a bit of effort now...I am sorry but that's how it is for now.
If you were able to download the original game you need to extract the "Setup.exe" that is 12MB from whatever ZIP or ISO you were able to find. It needs to be named exactly "Setup.exe" with a capital S since the filenames are case sensitive! I do plan on writing better instructions for this and also to adjust my installer to accept other file names!
Then also place the DOL file from v0.3 on the SD card and put it into your GameCube and boot into Swiss with your favorite method of choice. Launch the preview-3 installer and it will, hopefully, start unpacking the game files into "/apps/batterycheck/data" on your SD card! Please be aware that it takes the "default" SD card and that might be SD2SP2, SD Gecko A or SD Gecko B...there is no way to choose one yet! There is also no way to predict which one it will take....other than to make sure only one is connected during installation!
When the installation is finished press "start" to go back into swiss. Go to the "/apps/batterycheck" directory on your SD card and you will see "battery-gb-preview-3.dol" there! Yep, it's a typo as I had noted in the Wii thread post already
Launch it to start loading the game....it takes a couple of seconds.
If you want to try v0.2 or v0.3.4 you can simply place them into the /apps/batterycheck directory. Then launch whichever version you would like to try out. Renaming them is allowed as it does not matter on the GameCube. On the Wii any new version needs to be named boot.dol to have Homebrew Channel launch it. I have not tested it with swiss on the Wii actually.
There are three versions available for the GameCube:
- preview v0.2 - no installer (
link
)
- preview v0.3 - with installer and instructions (
link
)
- preview v0.3.4 - no installer - ALPHA version!! (
link
)
My version of the game is far from finished and is more of a demo, proof-of-concept than a complete game. But there are a few things that are already working and you could have some fun with the current bugs and glitches.

The next version for the GameCube will obviously no longer be posted in the Wii thread.
Have fun