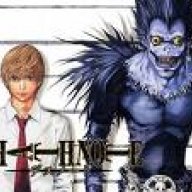 Well-Known Member
OP
Newcomer
Joined

Feb 1, 2009
Messages

88
Trophies

0
Location
XP
Country
plz dont start ripping on me since i just joined like 2 days ago plz?
Hey well I'm here to tell you how to hopefully if I'm not wrong which I think I'm not, install your Cios36 Rev07 and backup channel for wifi and non wifi users

well first off u have to have the hbc installed and all that good stuff
so now lets begin
NON WIFI USERS
1.)get a wad manager if u dont have it
here
it is
2.)put the wad manager folder in the apps folder in ur sd card
3.)get the cios36 rev07(not giving url just google it)
4.)put the cios36 in the "wad" folder in the root of ur sd card
5.)make a copy of the cios36 and put it in the root of the sd card as well
6.)run wad manager and install the cios 36
7.)just to make sure it installed get the cios installer
rev7
8.)then put it in the apps folder and run it via homebrew channel
9.)then install the cios with the rev7
10.)then to b really secure download this
file
11.)then put the 00000001 folder in the root of ur sd card
12.)finally download the gamma
backup loader with 002 fix
(it's a .dol file ok? its not a wad since ppl start yelling at me i cant post up wads

)
13.)then get the Gamma002fix_r2 folder from the file u just downloaded and put it in ur apps folder as well
well thats it hopefully i was able to help i guess....
WIFI USERS
1.)download this
cios installer
and put the folder in ur apps folder
2.)then make sure ur connected to ur wifi connection and run the installer via hbc
3.)i think u still need the cios 36 though, just to make sure download it and put it on the root of ur sd card as well and make a copy of it and put in ur wad folder as well,well thats what i think since i only installed it for my friend one time via wifi but a couple weeks ago so i 4got sorry,i installed mine without wifi
4.)then download the gamma
backup loader with the 002 fix
5.)and ur basically done (u lucky dogs)
FINAL STEP FOR BOTH USERS
then get ur iso's (backup purposes only ok!? dont get them if u dont own the actual game!!!!!!!)and burn them on a dvd-r with a program called imgburn,burn it at 2x speed u could burn it up to 4x speed but its recommended to burn at 2x speed to ensure there is no jumps or hashfails
well now you r done...
thnx for ur time
o and again plz dont rip on me... i tried my best