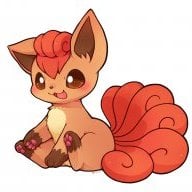 Probably doesn't know what he's talking about
OP
Member
Joined

Aug 15, 2016
Messages

233
Trophies

0
XP
Country
I wasn't sure if I should ask this here or in the hardware section but since it's not a supported feature I guess it might be better suited here.

I have quite a few GameCube games in a physical format and I was wondering if it would be possible to load them onto a hacked Wii U? I've read online that the disc loader for the Wii U is not compatible with GameCube discs so maybe an external disc reader for the minidisc format could be used? How I imagine it working is that the external disc loader for the Gamecube games accepts a game, then reads what game it is, and then a homebrew channel on the Wii U load up Nintendont with the GameCube ISO corresponding on which disc is read. So basically, I already have the ISOs dumped and on a hard drive connected to the Wii U, it's just that I want Nintendont to start by loading in the disc which sounds a little weird and unnecessary but I really like the act of taking a box off my shelf and loading in the disc.

Of course, I can just play the game on a physical GameCube/Wii at that point but I think it's convenient/cool to have all my Nintendo consoles bundled into one and the HDMI output is really nice.