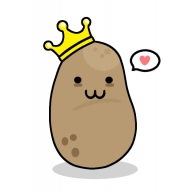 Well-Known Member
OP
Newcomer
Joined

Mar 31, 2020
Messages

65
Trophies

0
Age

35
XP
Country
Animal Crossing: New Horizons Design Pattern Editor.
The editor was tested and verified with 1.0.0 - 2.0.0
As pictures are speaking more than 1000 words, you can see it in action here:
Here is a how to video by our moderator Greenie
It all started as a hobby project so don't expect constant updates. I can invest some time in it when I have the free time.
Latest version: 0.9.5p9
Features which are already working:
Loading the savegame and showing all of your design patterns.
Cloning of design patterns
Swapping of design patterns
Deleting design patterns
Importing a picture (png, gif, jpg, bmp, webp) as design pattern with different color quantization algorithms etc.
Importing ACNL, ACNH and QR codes.
Edit patterns with a lot of tools. Editing is happening in 32-bit and can be quantized to your liking.
Edit pattern supports layering and importing smart objects (images).
Support for full 24-bit colors. (of course you are still limited to a palette of 15 colors)
Supports transparency.
Save your designs as project files (keeping all layers).
Exporting a picture (as png, gif, jpg, bmp) to share it with others
Exporting a design as QR code (only legacy designs work)
Full support for pro designs (including legacy 3DS designs like the horned cap)
Preview of patterns in 3D.
Of course saving your savegame.
Windows X86 Support
Windows 7 Support
Mac OS X Support
Integrated online pattern exchange
Features which are planned:
Create a NRO hombrew to transfer the savegame without manual work required.
Where to download?
You can download the latest version on my GitHub:
https://github.com/FluffyFishGames/ACNHDesignPatternEditor/releases
How to support?
You can support me on my patreon
https://www.patreon.com/ModAPI
Get in contact
You can join the discord server to get in contact with me:
https://discord.gg/qXdxh7m
Thanks
Special thanks to Cuyler36 for
MyHorizons