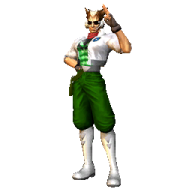 Well-Known Member
OP
Member
Joined

Apr 22, 2014
Messages

111
Trophies

0
Age

31
XP
Country
So, a little over a year ago, my PS3 suffered from the YLOD (In hindsight, REALLY regret choosing to play on the hottest day my area's had in years while the AC was busted...), and while heating the motherboard in a reflow attempt, I seem to have fried it, as now it won't even light up when plugged in. As with most everyone else, my PS3 was never modded, and so I don't know my PS3's encyption key or whatever for the Hard Drive to get my data back. I still have my Hard Drive, and have a few questions about retrieving/perserving my data:
-There was one point where I had backed up my PS3, and while the backup is FAR out of date, I had two saved files for MGS4: My main one I used for playing, and a separate save file I'd set aside so I could rewatch chapter 4's intro whenever I pleased. That Chapter 4 file was never touched afterward, but was backed up onto a USB drive. Is there any way/program that can brute force encryption keys until it finds one that produces a match between those two files? (I can imagine I might need to leave my computer running it for a long while, but I'd be willing to)
-Is there anyway in the meantime I can back up my hard drive image as a whole so that it could be decrypted should future tools come out to allow so? I would like to use that hard drive for other things, and I do have a USB adapter for 2.5 SATAs.