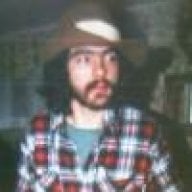 Joined

Mar 11, 2011
Messages

223
Trophies

0
XP
Country
Hello, so this question is about gaming, on a pretty old console... the table? Idk what to call it. Anyway it's a board game. Pokemon Master Trainer.
My friend had this as a kid, and I would very much like to play it again; so the hunt is on, online hunting T_T
Through some research I did today I learned that there have been many different editions. I am interested in the first edition
;this one specifically
Apparently even with in this edition there have been many different versions; denoted by it's copyright date. The most common seems to be the 1999 version. However there also appears to be a 1998, 2001 and 2005 version of the first edition.
I would simply go online and buy a new unopened one if it were not for a bit of confusion. I would like to get a good version(i.e. 1998,1999,2001,2005) of the first edition. I know they are all perfectly playable but I am interested in the playability, collectability and confirmation of each versions existance.
I believe that the 1998 version is being mistaken for the 1999 edition.
The 2001 version I am unsure of its existance; this versions might be just confused for the 1999 version or it might be a sasquatch game.
The 2005 version I believe may either be the red box edition
or the Second Edition
I am interested in a photo of the game board from the Red Box Edition to compare it with the 1999 edition of Version 1. I am unsure if the red box is the version I am looking for. It would be killer if the red box is the same as The first Edition except with the inclusion of Johto and Kanto pokemon (as I love both the first two generations). However I feel that the red box's board is different to the game board in The first edition.
The other thing I am interested in find out is the Mew Version. I don't know if any have you noticed but the First Version of Pokemon Master Quest lacked the pokemon Mew (it only included up to Mewtwo, the first 150).
However there are a few photos around the interent like these
that you can see Mew on the box and on the gameboard where Mewtwo normally is.
I am also wondering if there is an edition of the first Version that included the first 250 pokemon, or was that the red box version?
If anyone has any information or anything to say about this please post.
Thanks in advance.