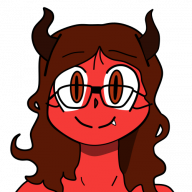 Well-Known Member
OP
Member
Joined

Aug 7, 2018
Messages

155
Trophies

0
XP
Country
Hey all!
90DNS
is a DNS and HTTP setup running together to block all Nintendo traffic while 1) passing connection test without connecting to Nintendo servers 2) allowing anything that isn't Nintendo (so you can still enjoy homebrew).
People tried a number of games that are not using Nintendo servers for online play (fortnite, paladins, hulu) and reported that they do not work.
YouTube doesn't work unless you launch it once before using
90DNS
, but I heard that there's a file that's going around that you can install that bypasses the online checks. Dig for that if you're interested.
We (as LavaTech) actually did this half a month ago and released it on reddit, but it seems like people all around the scene were interested in it so I guess it's time to release it here too.
Here's the
GitLab repo
, it has the code, configs and the self-host guide (it's a bit too confusing and complicated to put here).
WORKS ON ALL FIRMWARES BUT AS ALWAYS, USE AT YOUR OWN RISK.
You might get system updates, that's normal, and doesn't mean that bannable data is sent to Nintendo.
Setup Instructions
Optional:
If you really want to be sure that
90DNS
will protect you, then you can test for DNS hijacks (done sometimes by ISPs) by running the 90DNS tester. Just install the latest version of Python (works on both 2 and 3), install dnspython ("pip install dnspython"),
get the script
, run it on command line. If you get "It should be safe to use 90DNS on this network.", then it should be all good. If you don't get that, follow the self-host guide.
Go to System Settings
Go to Internet tab
Open Internet Settings
If you already have a wifi network: Tap on your wifi network, pick Change Settings
If you don't have a wifi network added, open Manual Setup and set up your network name, SSID and Security
Set DNS Settings to Manual
If you live in North or South America: Set primary DNS to "207.246.121.77", and secondary DNS to "163.172.141.219".
If you live anywhere else: Set primary DNS to "163.172.141.219", and secondary DNS to "207.246.121.77".

Save and then connect to your wifi
Success, all Nintendo servers should now be blocked on your Switch.
Regarding claims of not blocking updates
I can't reproduce this issue after EXTENSIVE testing. If you have this issue then please run tester, and if it does succeed, DM me. If not, call your ISP and blame them.
Disclaimer
Obviously, use this at your own risk. While I used it without getting banned and so did many others, Nintendo is unpredictable so I can't guarantee that this will prevent a ban.
Going online without 90DNS or a similar solution may result in a ban as it'll send telemetry to Nintendo, so I don't recommend doing that. If you really want to go online, just restore to a NAND backup taken before your bannable actions.