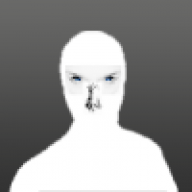 Joined

Jul 17, 2003
Messages

266
Trophies

0
XP
Country
That looks a lot better now, Save extraction seems to work correctly again :-)

I think there are 3 hashes which still need to be done,

1. Hash at the end of the DIFI blob
2. 1st Hash in Hashtable Block
3. 2nd Hash in Hashtable Block

The 3rd Hash i think is not a problem as it doesn't change after a save
The 4th Hash is just the hash of the 0x1000 bytes of the game data.

So the 3 Main above are the ones to get, i've been looking at them for a couple of months now and if you feel like putting your programming knowledge into making application to scan the save files for recreating hashes from the data, GO AHEAD, it would be nice to have another person on board.