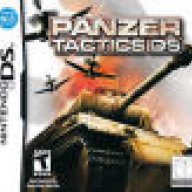 Joined

Apr 13, 2008
Messages

1,221
Trophies

0
Age

31
Location
XP
Country
Ok I come to GBATemp, not some other place, because I have found you lot usually know your shit.
But, sometimes a lot of the buzz around here is also coloured by a range of details, not the least of which is whether something will be pirate friendly.
Because let's face it, a lot of you lot, are cheap bastards
Hey don't let it bug you, I've downloaded more crap than you will ever likely know
In addition to all of the input I get around here, I also hear from others that don't measure a gaming device on just how easy it is to get free
downloads
to work on it.
The other day I was talking to a buddy of mine that routinely buys all of his products (yes I know, the concept of buying everything will horrify some of ya).
His take on the 3DS is totally different than a lot of what I have seen around here.
For one he couldn't care less whether any of the flashcarts will work or not. He buys his games (I can verify this too by the way).
So right there, the 3DS being hackable crackable whateverable, is not something he even plans to spend brain cells on.
And he thinks it will be just a friggin killer cool item.
He was essentially discussing hardware specs with me, not upcoming games specifically.
Now I can't verify his statements to the performance levels he is expecting.
But he says he knows persons he talks to online, that have seen the 3DS. I wouldn't know if anyone has or has not seen any of the things or not.
But the advantage of the internet, is you CAN get access to people from anywhere out there. So maybe he has talked with persons with first hand knowledge.
But he sure sounds like he sure wants to get one (3DS), and the price tag is admittedly high at 300, but it's never stopped him getting what he wants.
He has the advantage though of decent work income and it's just him and his dog spending it
His rent is not so bad either.
I suspect I will get first hand access to a 3DS fairly soon after it arrives in the area, and then I will not need to wonder if it is any good or not and whether it is good for anything other than games or not.
Myself, I would kinda hope something as powerful as the 3DS is claimed to be by some (including my friend) is not going to be JUST a powerful game player. Because that would be a waste eh.
Nice internal storage, powerful processor, dedicated video card, and just to play games is not enough for me at least.
After all, I bought a PS3 because it is so much more than a PS3 game player.
For the 3DS to get into my wallet, it needs to be able to be all sorts of things.
And if I can't play my flashcart games in it because they have made it unfriendly to flashcarts, that would not keep me from getting one if it had cool alternative uses.
Heck I might get one just to play my stash of anime music videos and anime in general eh.
I'd pay 300 bucks I guess for a handy video player that also played all my Nintendo games I actually paid for.
To listen to my friend, he is telling me he thinks the 3DS will be a very hot selling item based on the power of the hardware alone.
He may be right. He's entitled to his opinion eh, and it's not like he's always wrong or something