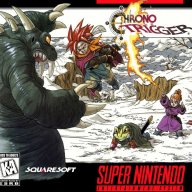 Well-Known Member
OP
Member
Joined

Jun 21, 2020
Messages

143
Trophies

0
XP
Country
Patched V1 SX Core (with a broken touch screen since I zombied this motherboard into a dropped device) - never activated SX Core License.
Touch screen doesn't work. Has aftermarket LCD screen + OEM V2 Digitizer (which may or not be working due to possibly mangled ribbon cable on arrival).

I wanted to see if it was the game card causing the reason for the Patched V1 touch screen not working, since I already replaced the digitizer 2x, 1st was aftermarket digitizer-- it only worked in a couple corners and that was it... and then an OEM V2 Digitizer which I can't see if it works at all since I'm stuck in the 3 menus on the SX OS Menu which touching them didn't work (joycons didn't work either on the menus), when before with the 1st aftermarket digitizer and another mobo I was in the traditional Nintendo switch menu where I could click the corners and it'd show some sign of working (that was previous to zombifying the sx core mobo into this broken Switch)

What am I looking at troubleshooting (how?) / replacing on the Patched V1 SX Core?

Thanks again for any help.

Edit: I originally had 2 switches having issues, now only 1 Switch with an issue, I fixed the other which had the 2162-0002 error and no touch (I had to remove the game card (original to the system), start the switch, it cleared the error, then reinstalled the game card, touch all came back and no error; it worked, so I removed all the added words for it.