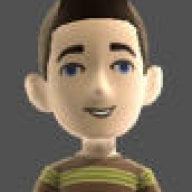 Joined

Jul 7, 2007
Messages

36
Trophies

0
Location
Website
XP
Country
Hi,

So I have a very unique problem, which I doubt others have experienced, but will throw it out here for some suggestions.

I have had a DS-x 4 Gb since it was released.
I got a Cyclo DS for Christmas using Kingston 2Gb MicroSD class 4 temporarily formatted with fat32 and latest firmware 1.51.

Happily converted 25 save games so far from DS-X to CycloDS using ShunyWeb without incident except for one.

1456_Zelda_Phantom_Hourglass_USA_NDS-CNBS, even though I have converted the save, each time I load it on the Cyclo it creates a new save file/overwrites the original, as though I am playing the game for the first time. The file name is the same as the .nds file name and continues to work on Ds-X.

The game was originally trimmed using NDS Tokyo Trim and patched using the arm7 file from the Japanese release of sim city to make it work on the DS-x.

Now even if I use the original file 1456_Zelda_Phantom_Hourglass_USA_NDS-CNBS, trimmed or not, or use the patched version I created for my DS-X, it always creates a new save file on the Cyclo DS.

Since I have no issues with other saves, even trimmed ones or patched ones (Castlevania: OoE) all work fine, I don't suspect the card, formatting or firmware. Perhaps this is an issue unique to is game. I can continue to play the game on my DS-X.

Thanks for any thoughts on this issue.