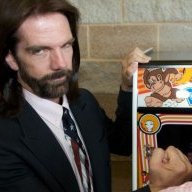 Active Member
OP
Newcomer
Joined

Dec 20, 2017
Messages

28
Trophies

0
Age

38
XP
Country
If this is not the best place for this I apologize, I tried the Noob question thread but didn't get much of a response.

I am having a rather odd issue with the SD card I used in my WiiU. It is a 32 gb PNY micro SD and everything was going fine with it until I wanted to use it in my 3ds. When I put it in my PC, it will not format. I have tried Quick format, extremely long format, Diskpart, Windows disk manager, and a few 3rd party apps and each one gives me an error message. The card is completely unable to be written to as well. Almost as if it's locked some how.

The only think I can think of is, after a failed attempt to send a game over to this card from WiiU USB Helper, I was never able to get that file to delete. It seemed to be working after I retried to send the game to the card (I cleared off some space and tried again).

Has this ever happened to anyone? Does anyone know of another way to go about formatting this drive?