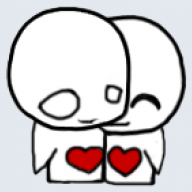 Joined

Mar 15, 2007
Messages

85
Trophies

0
Location
Website
XP
Country
I just received a new Wii today that I grabbed on eBay. The Wii turns on and it sounds like a disc is inside. When I hit eject, the light flashes, but no disc comes out. The Wii reports the game is Wii Sports on the System Menu. If I stick something small slightly inside the disc opening with the Wii on, there is that familiar sound of touching something to a spinning cd.

Yet if I attempt to put a disc inside with the system off, the edge barely gets inside before it is blocked. I pressed pretty hard and there was no budging. So I grabbed a flashlight and looked inside. There is metal in two separate places blocking the disc door opening.

My only thoughts are that this Wii was disassembled at some point and not put back together properly. Yet every picture I can find online of the disc enclosure shows a wide open space. I guess it is possible the disc drive is out of alignment and that is why I am seeing metal. I'm curious if anybody has ever encountered something like this before?