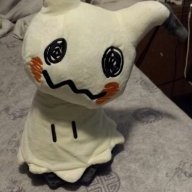 Active Member
OP
Newcomer
Joined

Dec 25, 2013
Messages

30
Trophies

0
Age

29
XP
Country
My Wii took a nasty fall, and some hardware got damaged, and some other less readily apparent hardware may have aswell. The physical SD card slot that holds it in place and has the push-in to eject with the little spring loaded mechanism, both have come completely off. I can hold an SD card against the contacts to get it to read though.

Now, when I press the power button, nothing happens at all, for about a minute, which, if I remember correctly, is bootmii stalling waiting for an input before autoloading into the system menu. I cannot see bootmii. After what I suspect to be bootmii stalling is over, the disk drive flashes blue and I suspect that would be when the stock wii system menu would load. When it does this, my TV recieves a signal, which is a black screen with nothing on it, with no sound. The only difference between that state and the previous state is that the TV reads "no signal" at first, then when the drive flashes blue, that goes away and the TV reads "480i", but doesn't display anything. I can't connect a wii remote to the console in either state.

I tried holding the reset button while booting the console, and Priiloader loads, and displays on the TV normally. I'm able to load from the SD card from priiloader, and load the Homebrew channel through there aswell. Some homebrew apps do load, but some do not. Maybe someone has created a diagnostic tool to tell if the bluetooth and wifi chips have failed? The only leverage I have is priiloader. Please help me troubleshoot!