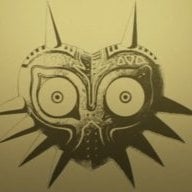 Joined

Nov 17, 2008
Messages

14,313
Trophies

2
Website
XP
Country
Surely we can extract the necessary files from wads, or download them (as the downgrader does) and store then on the SD in folders like "000000000000000000000000000000000001" or something?

It took me 7 goes to downgrade 1 wii today with ARC 1.1b m5, AFTER i had downgraded 2 other wiis: both of which taking 1 attempt each to downgrade.... wtf?
the reason being "I need a network to download the IOS.... closing... bye" !!?! ... there is nothing wrong with my network!
surely this whole thing can be captured and contained ready to be flashed to the wii? Redirect from the network check to the SD or an autoboot DVD?
even better: if this whole twilight hack -->through--> downgrade --> through to --> cioscorp installation etc could be automated in one .dol file..... just imagine the ease of use.....
Any one else think this should be possible with all this awesome homebrew about atm?
Understandibly the files are copyright... but fuckin hell if we are modifying and hacking anyways, we could obtain them ourselves, and use them offline in future....
/rant
Kiiwiiiiiiiiiiiiii