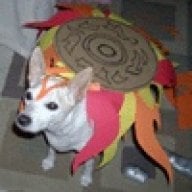 Well-Known Member
OP
Member
Or actually, which should I buy? I'm deciding between the PS3 and the Xbox 360 version.

I mostly want to know why I should buy the PS3 version over the Xbox 360 version. That's because all my Current Gen Sonic Games are the Xbox 360 version (Apart from the Wii and Portable versions). However, the PS3 version has motion controls (Which I know are minor and thus not making it a deal-breaker) and there's also the D-Pad (Although I can easily play with the Xbox Analog Stick and there's that new controller).

Thank you in advance!