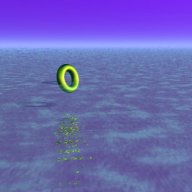 Well-Known Member
OP
Member
Hello everyone! I started doing these since October 16, and first showcased it in the WiiHacks reddit. And now, here I'm putting up the progress of my banners! I actually got a banner from a N64 VC title, modified it by changing the colors and logo, applying the correct changes and voilá!
(Note that I corrected the year for SSBM already)
While I wasn't aware of it before, someone also attempted to do these kind of banners for Gamecube games (
https://gbatemp.net/threads/a-different-type-of-gamecube-banner.369762/
) 3 years ago, but I'm not related with that person, and they have some different points, so I wanna give heads-up to PJM for actually having attempted this idea, along with FIX94 preceeding him.
I currently got banners done for these games:
-Super Smash Bros. Melee
-F-Zero GX
-Super Mario Sunshine
-Super Mario Strikers
-Super Monkey Ball
-Super Monkey Ball 2
-Mario Kart Double Dash
-Capcom VS SNK 2
-Sonic Adventure 2 Battle
-Naruto Gekitou Ninja Taisen 4
-San Francisco Rush 2049 (Made for my standalone version extracted from MAT3)
-Ikaruga (Working on it)
Now, I don't know if these are okay to be shared here because of the origins, but if the moderators here allow them being placed here, I gonna start uploading them for everyone's use in loaders like USB Loader GX (my preferred method).
If you want to request a game, you can put it here and I will see if I can make it and add it to the folder (or I may end up putting a template here to make your own banners based off this).