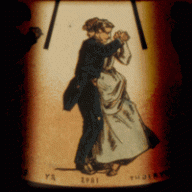 Well-Known Member
OP
Member
Joined

Feb 29, 2012
Messages

132
Trophies

0
XP
Country
Okay, so here's my predicament.
About a month ago, I decided to install the Homebrew Channel and CIOS's onto my vWii, following this guide.
https://gbatemp.net/threads/simple-guide-to-install-cios-on-vwii-backup-nand-and-keys.339890/
At the time, my Wii U had about a month left with its warranty but I figured it was safe at that point.
Now flash forward almost a month later and my Wii U has a week left with its warranty and (as luck would have it), the gamepad starts having connection issues...(loses connection even with a foot away from the console).
I want to try and send it to Nintendo for repair and make the vWii as innocent as possible before shipping it...(hopefully they wont inspect the vWii thoroughly).
The point being.
I'm trying to find the best way to remove the CIOS's 249, 250 and 251 while leaving as little foot print as possible. Then I'll uninstall Homebrew channel via the Hack Mii installer.
I'd greatly appreciate some info on the above
I used to know how to do it with a regular Wii but I'm not sure what is safe for vWii standards.