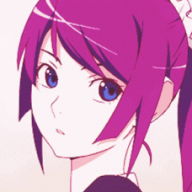 i write working(?) code
OP
Member
Joined

Oct 2, 2021
Messages

445
Trophies

0
XP
Country
The title is slightly misleading. Because common emulators do argument-based launch via argv, I thought I'd try to create an extlink -> argv app as a simple way to do this in Moonshell.
Trying to do this compiled with latest devkitARM refuses to work properly. It would just freeze at a white screen and do nothing afterwards.
Currently I have this:
https://github.com/lifehackerhansol/extlink2argv
It compiles fine, and I think it also runs fine on its own? But when moonshell tries to launch it as an extlink module the console is stuck on a white screen.
Has anyone worked with extlink before, and could perhaps poke me in the right direction?
EDIT: I took a guess and attempted using only 0x200 as header size, as that was how it used to compile way back when. This did not work.
I should also note that any compiled with latest devkitARM did not work as reset_mse either. It refused to boot, kept getting stuck at a white screen. It would be a pain in the ass if I had to downgrade devkitARM to make this work...
EDIT 2: Perhaps the issue is that arm9 entry address requires to be set at 0x02000000. However ndstool flat-out
refuses
to set it there, always adding 0x800. I would have asked this on devkitPro's GitHub but I am blocked on their organization due to some other petty reason.
EDIT 3: 0x02000000 is not the solution. Why does it refuse to run?