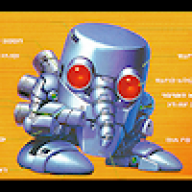 Joined

Apr 11, 2007
Messages

354
Trophies

0
Website
XP
Country
I thought it was better to announce this in the appropriate thread ("USB Loader... my turn") because this is one of the two USB loaders that support this file with "Configurable USB Loader"
but I'm afraid a lot of people that would be interested didn't see it.
I sent a PM to WiiShizzza, someone even asked hungyip84 if he would consider adding it to the package, but things are moving so fast that it probably got "lost in the background noise".
FAQ:
Q: What exactly is titles.txt?
A: titles.txt is like a database of proper names for games (Wii Sports instead of "SPORTS PACK for REVOLUTION", "Mario Kart Wii" instead of "MarioKartWii")
This feature was first implemented by oggzee in his Configurable USB Loader
Q: How do I use it?
A: place it in SD:/apps/usbloader/, or in the same folder than your USB Loader boot.dol on your SD card
Your games should now have proper titles in the USB Loader list (look at Wii Sports or Mario Kart)
If you want to add a game or change a title, simply edit titles.txt with a text editor and use this format:
"(the 4 first letters of the GAME ID as shown by WBFS tools or other Wii tools) = Title"
RSPP = Wii Sports
Q: But we can already do that with WBFS utilities?
A: This is an optional file, anybody is free to keep renaming using WBFS.
It allows for longer names then 37 characters (if it is safe to rename to any length, please reply to correct this), and maybe even allow to use accents if it gets supported.
Should WBFS be replaced by another format, you won't need to rename again.
This sums up different points of view:
PNo4 said:

Kosaic said:

ok, so the titles is more useless than useful in my opinion ...
Renaming for good in a WBFS utility eliminates the need to manage a .txt file with hundres of entries.

Correct... on the harddrive you fix it.

With having the titles.txt, you can take your SD-card to ANY WBFS hardrive in the entire world and the games would be named correctly even if they have not fixed it permanently directly on their WBFS drive.

Useless or not... It's in the eyes of the beholder.
Q: What are other advantages?
A: The renaming doesn't need to be done on every new drive by every new user: new users can just get a titles.txt and do not need to do the renaming
You won't need to rename again if you ever format your drive.
Q: What's next?
A: Ideally, this would be better as a Wiki that anybody can contribute to, or a download from a site where people could add and to and submit corrections.
It could evolve into a general database with checksum, regional titles for PAL, number of players, keys, needed accessories, age rating...
(but no personal settings, settings should be in another database with game ID/parental lock/star rating...)
titles and game ID were taken from
http://www.theotherzone.com
(I don't know the original source for the data)
I removed duplicate game IDs, fixed capitalization, fixed some typos and some titles, so that it's hopefully clean enough to provide a starting base.
all NTSC-J + NTSC-U + PAL games in a single list to be able to check for duplicates later.
Latest version, 1172 games 04/15/09
Here it is as a Wiki so that anybody can update/fix it, it is the latest version :
http://wiki.gbatemp.net/wiki/index.php/USB_Loader_titles.txt
(thanks to Logan for the magic tag!)
mirrors:
http://www.megaupload.com/?d=TR17UAVC
http://rapidshare.com/files/221404614/titles.txt.html
http://www.zshare.net/download/58656592c9b1668b/
http://www.badongo.com/file/14458162
http://depositfiles.com/files/4ehk9jorl