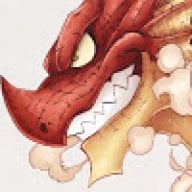 Active Member
OP
Newcomer
Hello guys. I am having trouble with the latest version of Tinfoil... I am getting the "The install environment is corrupt" error when starting it. I copied all the contents from the zipped file into my sd card, but no good.
Switching to Tinfoil as I am tired of Goldleaf getting stuck at 99% with CTR's game update install through USB with Goldtree.
I have the latest atmosphere (0.9.3) with latest
sigpatches
on 7.0.1 Firmware.
Thank you for your attention.
(Edit) I just tested Lithium and it works perfectly, but can't get Tinfoil to work (or am I just wasting my time as Lithuim should be enough?)... My only concern is that at the time of installing NSPs from X or Y site, it pops up a warning of possibly modified NSPs, but also have read it sometimes is because it may be a conversion from XCI to NSP... Should I avoid installing anyway and find something else that Lithium identifies as safe? (I feel it's not too clear how to identify for yourself that an NSP is truly safe... should I better start targeting XCI instead of NSP? And yep, I have my NAND Backup in any case)
(Update) According to the conversation in Goldleaf's repository issue 347 (XorTroll/Goldleaf/issues/347) I found out that unplugging USB, then closing the usb server (goldtree or quark), and then reconnecting and reopening the usb server allows to finish the install