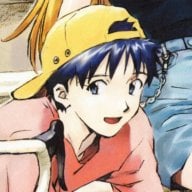 Local Cheesehead
OP
Member
Joined

Nov 6, 2020
Messages

168
Trophies

1
Age

18
XP
Country
Today in my personal finance class, we discussed five major foundations to saving money. One of those being to pay cash only for college-basically not taking out a student loan-to get you out of debt. Our objective in our assigned group was to establish how we were supposed to pay for college in cash and the benefits. As we conjured up ideas, one of my peers mentioned college being a scam.

That got me thinking a bit. I've always wanted to go to a technical school to get an Associate's degree in an Information Technology major around the 7th-8th grade. As a high school junior now, and listening to other people in my community about their opinions of post-secondary schooling, it made me rethink a lot of the things I wanted to achieve after I graduate.

My opinion, you may ask? I don't really see college, technical school, universities being a scam if it's something that rewards you in the long run and if you're fully committed to the career path you've set yourself on. I've been set on going to get into the IT field since my early teen years. Many of my classmates and upperclassmen don't have a clue on what they're set on. So in the future, they may just randomly pick a major they think they'll excel at and turn out feeling betrayed...feeling scammed. Do I think college is necessary for every possible career? No. You can make a living off of a certain set of skills or perfected hobbies and potentially earn more than that of a college graduate. It takes time, patience, and dedication.

Your thoughts?