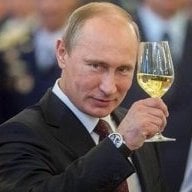 Well-Known Member
OP
Member
Joined

Sep 9, 2020
Messages

241
Trophies

0
Age

113
XP
Country
First of all, I ignored the handheld market for a long period of time so I'm not one of those people who have all 10 models of the 3ds. I purchased only a New 2ds XL and a Switch Lite, but I've used the large version of the Switch at stores to compare it to. Here are the problems I've noticed on the Switch Lite compared to the New 2ds XL and larger Switch:
1)
Screen color tint
- Most of the Switch Lites people post on the internet from Amazon reviews to everywhere else all have terrible color temperature and are either tinted yellow or green while the big switch doesn't have this problem nearly as bad (still an issue on the large Switch on some samples, but it's more like the norm on the Switch lite and affected the one I bought too).
2)
Screen contrast
- Even the good Switch Lite samples I've seen will still be off-white and look like they have 750-800:1 contrast, while a good large Switch sample will have pure whites and probably 1000:1 contrast or more. My New 2ds XL has far better colors, gamma curve, and contrast ratio than the Switch Lite too.
3)
Screen coating and gap
- If I hold up a New 2ds XL next to a Switch lite while both are turned off, the reflection you see on the New 2ds XL is a clean reflection like from a piece of glass, while the Switch Lite reflects a more blurry image like they put some type of gunk inside or on the surface of the plastic to fight glare, but really just messes up image quality and makes the plastic hader to see through and focus on. Screen gap is also smaller and far better on the new 2ds XL.
4)
Dpad
- The dpad is flat out awful on the Switch Lite compared to the New 2ds XL. When I first touched it, I thought to myself it felt sort of like the SNES dpad, but in practice, it doesn't work out that way at all. It's mushy and imprecise. The SNES dpad had kind of a mush feel to it, but was still very accurate. This one is just flat out mushy with no accuracy like one of those cheap $10 controllers on Ebay.
5) R
eal world perfomance compared to a console controller
- I have medium sized hands and like small controllers like the SNES, but the size of the dpad on both the Switch Lite and new 2ds XL is irrationally smaller than the SNES for no reason and hinders performance. Even though the new 2ds XL dpad is too small, it's quality is good enough where you can still play maybe 75-90% as good as a real console controller, while the Switch Lite dpad being both low quality and too small, you'll probably play 30-50% as good.
6)
Ergonomics
- Both the overall form factor and build quality is worse on the Switch lite than New 2ds XL. The fact your right thumb constantly hits the right analog stick when trying to play is an issue that never should have made it to production. Even Linus from Linus Tech Tips who knows absolutely nothing about computers and technology cited this as a big issue. The size of the buttons are also too small on both the New 2ds XL and Switch when they could have easily made them bigger and more SNES-sized. You'd probably need to reverse the positions of the buttons and right analog stick on Switch Lite to fix it's problems.
7)
Responsiveness and lag
- Many of the games I've tried on Switch are running on middlware like Unity and are generally laggier and less responsive than a bare metal 3ds game. Many of the ones that don't even run on Unity seem to be less responsive. There's a million different factors that can contribute to this, but in the desktop space, Nvidia has been consistently creating much more bloated and laggier render pipelines and drivers, so using an Nvidia GPU in the Switch instead of a more esotric pick like PowerVR or whatever might contribute to this.
8)
Heat
- New 2ds XL vs Switch Lite heat is almost a meme in itself. The New 2ds XL doesn't even get warm in my hands where you can barely notice a difference in it being turned on or off, while the Switch lite has an actual fan and still puts out volcanic levels of heat. Apple doesn't need a fan on it's SOCs with far higher CPU IPC and better GPU power than the Switch, and neither do any Android ARM A57 tablets, so the culprit is obviously Nvidia's GPU here. Never should have used Nvidia hardware in a portable device.
9)
Games
- The Switch has a good amount of decent games, but there is a major problem. This is not inherently a Switch only problem since it happens on the Playstation too, but a lot of the games are things like PC ports that do not play well at all on the Switch. I tried the Torchlight II demo for instance, and while being a relatively fun to play game on PC, is not fun at all on the Switch, to me at least.
10)
More on input lag
- There's also the issue that I can load up all these new, 2d, pixel-platformers on my laptop and play them with vsync off and they generally feel more responsive than playing the same game on a Switch. On the New 2ds XL, this problem did not exist and everything seemed lightning responsive. I don't think this issue is entirely forced Vsync or anything so simple on the Switch, but things like that always play a part. It's probably a combination of the underlying Switch OS being too bloated plus the Nvidia render pipeline being too bloated as well.
If the Switch Pro is released with an Nvidia Xavier SOC, they will have the same problems all over again - too much heat for a handheld and not enough power for a full console to compete with Sony and Xbox. Nintendo needs to completely segregate their handheld and console market instead of pretending it's a good idea to try and do both at once. If Nintendo doesn't want to compete in the console space, just add HDMI out to the handheld as a luxury feature only, but don't compromise it's handheld functionality to try and make it a console too.
And here's some pictures of what I was talking about with good vs bad samples of the large Switch and Switch Lites. You can see how even if you get a good sample of the Switch Lite (seems difficult to even do), it's demolished by a good sample of the larger switch in color and contrast ratio: