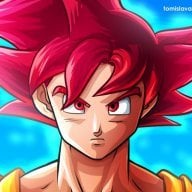 Well-Known Member
OP
Member
Joined

Jan 3, 2018
Messages

102
Trophies

0
Age

39
XP
Country
for those of you who know me from efnet / console-spot / oldschool hacking days, i decided to just pop in and give you guys a little background on team-xecuter since it seems a lot of you don't know their background, and are questioning the legitimacy of this upcoming mod.. i never really left, just retired and im more of a lurker now and have a family with no time to really devote to testing...

alot of people don't know this but team-xecuter originate all the way back to the original playstation one.. heres a little history

Playstation One - 8 Wire Hardware Mod, which they also ended up giving away the flash for the atmel chips for free...
Playstation 2 - 44 Wire Neo Mod
Xbox - Enigmah, Xecuter, Xecuter 2, Xecuter 3, Various LCD and Cosmetic Mods
Xbox 360, (C4Eva Firmware Flash for Drives, C4Eva was a Team-Xecuter Member, or they at least sponsored him, Cool Runner, Demon, RGH Attacks, also Controller Mods for Autofire and stuff)

So saying they have never released anything that wasn't hardware related is incorrect, the drive flash was free for the 360, until hardware was needed to continue flashing it due to updates in hardware by microsoft.. Also its kind of crazy to doubt anything they show off.. Whether it be a hardware mod or a software mod, they will have something out pretty soon here in the next couple of months. If you don't want to use their software or their mods, then dont' pretty simple as that, if you are afraid to solder but want the mod, im sure all the old installers will be right back in business.. but knowing team-x, they try to provide solderless solutions, which may be a simple clip you screw in and bend some spider legs to the correct points.. either way, im excited, can't wait.. k3 if you read this, hit me up I lost your number, i know you heard the bad news about lee, would like to chat ya up.

Happy Hackin!